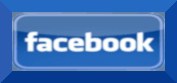 Nasz profil na Fb


Doradztwo edukacyjno-zawodowe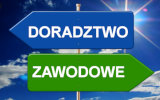 Na padlecie znajdziesz informacje, które mogą pomóc w wyborze drogi kształcenia oraz w wyborze drogi zawodowej. Zapraszamy!


Klauzula informacyjna zgodnie z RODO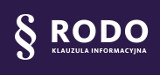 Klauzula informacyjna zgodnie z RODO




Wielki Konkurs SU
Z powodu ferii w miesiącu lutym, prezentujemy pytanie już na marzec.

Niewiele nazwisk stało się tak znanych jak jego. Wcześnie stracił ojca, który był ogólnie szanowanym kupcem. Niewątpliwie wpłynęło to decydująco na jego życie. Zaopiekował się nim wuj, który zatroszczył się też o wykształcenie młodzieńca. Wuj, który piastował wysoki urząd kościelny, zadbał o to, by siostrzeniec uczęszczał do dobrych szkół, a następnie rozpoczął karierę akademicką. Cztery lata studiował na ojczystym uniwersytecie. Następnie rozpoczął studia prawnicze w Bolonii, gdzie został bliskim współpracownikiem astronoma Dominika Marii Novary. W końcu zaczął studiować medycynę. W tym czasie wuj wystarał się dla niego o urząd kościelny, który zapewnił mu środki finansowe bez potrzeby własnego udziału. W 33 roku życia powrócił do ojczyzny. Wuj zatrudnił go na stanowisku sekretarza i medyka. Swój czas poświęcał prywatnym studiom, które dotyczyły problemów, którymi zajmowano się w tamtej epoce. Jeden z nich wiązał się z możliwością dokładniejszego określenia i podziału czasu. Natknął się przy tym na myśliciela, który miał zupełnie inne spojrzenie na te sprawy. Napisał pracę, która przez prawie 30 lat czekała na opublikowanie. Wiedział zapewne, że nie można udowodnić słuszności jego teorii. Publikacja, której się nie doczekał, była przez wiele lat ignorowana. Ale później, gdy inny uczony poparł jego teorię, jej wpływ okazał się wręcz rewolucyjny.


Kto to jest?



Odpowiedzi prosimy umieścić na kuponie konkursowym i przekazać do opiekuna SU pani Agaty Busz do końca marca. Nagrody czekają!!!!


Komentarze
#1
|
dnia 06/28/2011 00:02
#2
|
dnia 06/30/2011 00:37
#3
|
dnia 06/30/2011 05:19
#4
|
dnia 06/30/2011 05:58
#5
|
dnia 06/30/2011 06:40
#6
|
dnia 06/30/2011 07:17
#7
|
dnia 06/30/2011 07:45
#8
|
dnia 06/30/2011 09:17
#9
|
dnia 06/30/2011 09:44
#10
|
dnia 06/30/2011 10:19
Dodaj komentarz
Zaloguj się, aby móc dodać komentarz.
Oceny
Tylko zarejestrowani użytkownicy mogą oceniać zawartość strony
Zaloguj się
lub
zarejestruj
, żeby móc zagłosować.
---
Brak ocen. Może czas dodać swoją?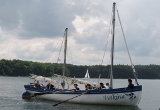 Zapraszamy!



Gości online: 1

Użytkowników online: 0

Łącznie użytkowników: 364
Najnowszy użytkownik: eterian

Dziś jest:



Wschód słońca: 4:46


Zachód słońca: 19:54



Dzień trwa:
15 Godzin 08 minut
I jest krótszy od najdłuższego dnia o: 3:26